100 % Australian family owned
History and Overview
Tablelands Pastoral Company is proudly 100 % Australian family owned. The Paterson family's origins in Gippsland date back to the 1940's in Garfield. Then in the 1970's the Paterson's acquired land on the pristine mountain "tablelands" at Benambra. 
The Tablelands Road property of over 1000 acres borders the Alpine National Park and is surrounded by forest and divided by a mountain stream. The air is fresh and the Hereford cattle graze freely on alpine pastures, drinking from troughs filled from permanent mineral springs. 
Reliable mountain rainfall
Rich soils
Sustainability and giving back to the environment is important to Tablelands. In the 1990's hundreds of acres were set aside for the Trust for Nature Program. 
The property is off grid using only solar power and the Paterson's have planted over 5000 trees to help provide shelter, soil protection and carbon off-set. The Tablelands property at Benambra enjoys reliable mountain rainfall and rich soils and being isolated hundreds of kilometres from the nearest built up city…… It's the perfect place to breed and raise prime mountain Hereford cattle
TableLands
Expansion Acquisition of Boisdale Property
In 2005 Tablelands Pastoral Co. expanded their Gippsland pasture based farmlands acquiring over 1000 acres of heavy carrying, irrigation country on the Boisdale Avon river flats. The prime land had been held since settlement by the Foster & Crooke family who in the 1850's also owned Hinnomunjie Station at Benambra breeding mountain cattle and fattening them on the rich pastures of the Boisdale plains.
So today as over 150 years ago Tablelands benefits from best nature has to offer and our cattle are mountain bred and grass fed! Over 15 years Tableland's accordance with a complete farm plan has made significant farm infrastructure improvements particularly in laser grading, extensive water reuse system, tree planting and pasture improvements. In 2006 Tablelands partnered with Greening Australia and planted 10000 native trees on the property. The Boisdale property is significantly drought proofed and able to grow rich green pastures year round. A rotation pasture grazing program provides high carrying capacity and strong daily weight gain. Hereford cattle are known for their more calm nature than other beef breeds and this coupled an extensive laneway system enabling cattle to be managed with minimum stress.
Passion for sustainable farming and
Prioritising animal care
Tableland's benefit from its farm managers Kathy Gabriel and Zan Cherry's experience on Northern Australian cattle stations and Gippsland dairy farms. The Paterson Family, Zan, Kathy and our stock agents share a passion for sustainable farming and prioritising animal care.
In 2018, the Paterson family made a further commitment to Australian agriculture and acquired Australia's leading animal nutrition business ProviCo. ProviCo has a range of specialised animal nutrition products, soil improvement programs and provides on farm advice to support Australian farmers. ProviCo shares Tablelands passion for sustainable agriculture and maximising animal health and productivity to drive on farm profitability whilst ensuring stock health and minimal impact on the environment.
preferred and dominant breed
Hereford Breed
Mountain bred Hereford cattle are synonymous with the High Country and the breeds doing ability in diverse feed and temperature period is legendary.
Herefords were first imported into Australia in 1827 and became the preferred and dominant breed nationally. Recent decades have seen strong competition at a marketing level from Angus breeds but the Herefords feed conversion on grass is now seeing the breed increasingly favoured by grass only program members.
Generations of breeding
The highest quality bulls
Generations of breeding matched with the highest quality Marwarra and Warragundi bulls continues to drive loyal demand for Tablelands pasture fed Hereford steers and heifers. Tablelands mountain bred/grass fed operations now run over 700 head of prime Hereford cattle and with split Spring and Autumn calving and year round green grass we are constantly marketing our cattle, so if you want to know about where your beef comes from and care how its grown choose Tablelands Herefords.
Polled Hereford no horns and improve genetics
Excellent mothering instincts
The Benambra property
Kathy Gabriel
The Benambra property, situated on the Alpine Tablelands in the Victorian High Country, acclaims over 1000 acres of prime breeding and grazing land. The Benambra operations are managed by Kathy Gabriel. 
Kathy joined the business in 2017, bringing with her a decade of knowledge learnt from travelling Australia working in agriculture. From backgrounding properties in the south to vast cattle stations in the north, Kathy brings her skills as a capable horse person to aid in our quest for low stress stock handling. With a sound knowledge and understanding of what it takes to produce a high quality grass fed beef. 
passionate about the Beef industry
Best sustainably bred cattle in the industry
Kathy is always looking at new ways to improve and add to our landscape function with an increase of our grass and soil health, adding in our goal to have a more drought tolerant, healthy property.
When not on our property, you'll find Kathy still on the back of a horse… It might be at a local campdraft or sometimes in a totally different country always exploring and learning new ways of agriculture. Kathy is passionate about the Beef industry and brings key attributes that aid us in producing some of the best sustainably bred cattle in the industry.
The Boisdale property
Zan Cherry
The Boisdale Property, located on the Boisdale-Avon River flats in Gippsland, sprawls over 1000 acres and has been setup for advanced irrigated and segregated paddock grazing, allowing Tableland's Herefords to continually have access to lush green grass. Zan Cherry Manages the Boisdale Beef operation.
Zan joined the Tablelands team in 2015. Being in the dairy industry for 15 years prior to starting with the business. Zan brought her knowledge of irrigation, feeding, cattle health and nutrition to the Tablelands team. Since starting, Zan has worked alongside former manager Tim to extend her knowledge in pasture management, cropping, and management skills. With a real passion for agriculture and cattle, Zan has worked on producing high quality, quiet Hereford Beef. With irrigation, paddock rotations and pasture management, Zan aims to achieve our goals of being a top quality grass fed beef property.
When not on the farm Zan enjoys the outdoors and spending time with her young family.
Tablelands Pastoral
Certifications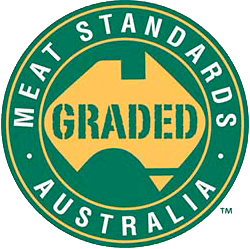 Meat & Livestock Australia – Meat Standards Australia
The world's leading eating quality program for beef, ensuring that a high quality meat is achieved from paddock to plate.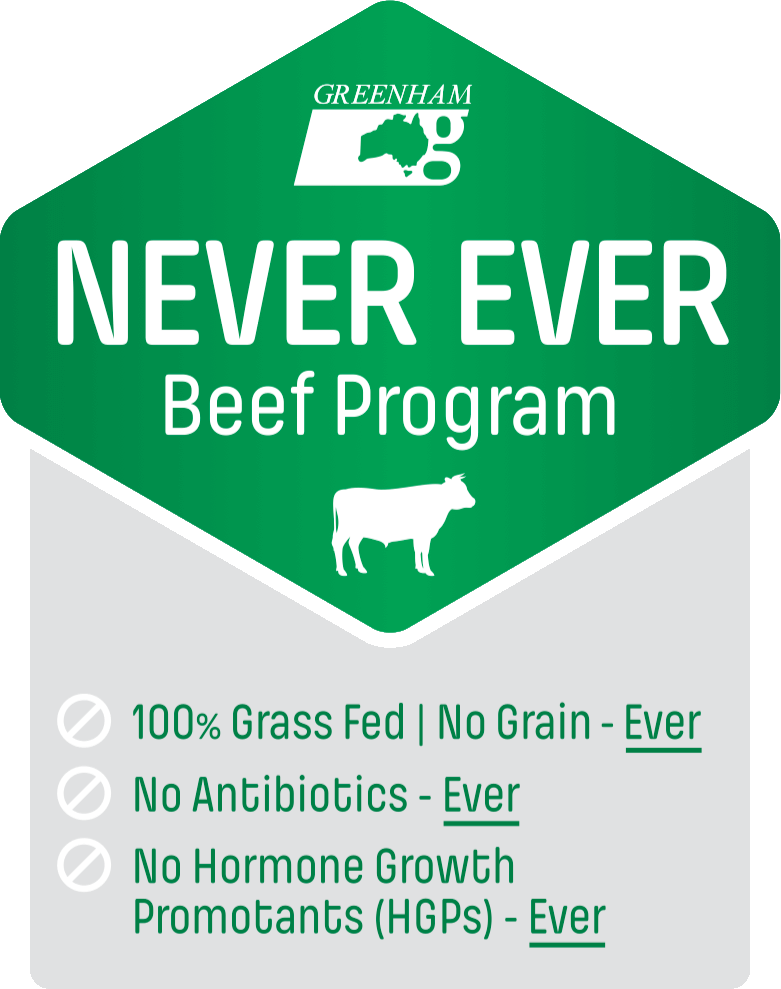 Meat & Livestock Australia – Meat Standards Australia
The Never Ever Beef Program ensures that the "environment in which livestock are raised, must be conducive to good health. The Manager must have an Animal Health Plan that is in accordance with good veterinary and husbandry practises and promotes high animal welfare practises." (Never Ever Beef Standard | Source)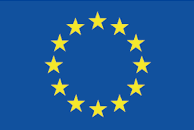 European Union Animal Welfare Certification
This regulation requires farm and slaughtering operations to comply with  animal welfare requirements. Highly trained staff must be on site to carry out the work.
Follow us on Instagram
@tablelandspastoral
This error message is only visible to WordPress admins